Hua Mei
was founded in 1983. now the company covers an area of 50,000 square meters and fixed assets of over 80 million yuan. Hua Mei offers customers multi-directional services including mold design and manufacturing, plastic products' design and development, injection molding and tooling. Also we obtained the ISO 9001 certification.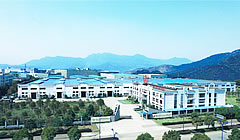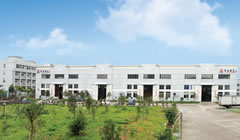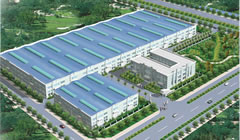 For more than 30 years, Huamei has always been dedication itself to the mold R&D and constantly striving for the perfection of the mold quality. With more than 20 years of accumulation, Huamei Company has cultivated a passel of mold and fitter technician teams, and senior engineer teams of CAD, CAM, CAE mold design, mold and machine tool processing and flow passage analysis with rich experience and super skills, which establishes a favorable foundation for the stability of the mold quality.
In 2002 Huamei start work  with a Japanese mold company, and purchased necessary equipment for high-precision processing , such as Makino EDM, Jogging wire cutting,high-speed milling, deep-hole drilling and so on. Under the guidance of the Japanese company, Huamei has taken the lead in implementin a series of internal management reforms, fundamentally offering guarantee for the improvement of the mold accuracy. We have been establishing the cooperation on the mould technology with many first class suppliers of the auto companies, including Japanese Panasonic, Toyota, Honda and Nissan, Suzuki and French "Peugeot" and PO, VW , Ford and other European and American manufacturers.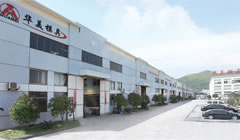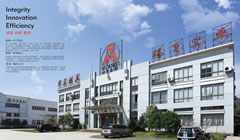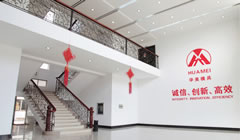 From being provided with the first injection molding machine in 1990, Huamei has been committed itself to the accumulation of the test molding technology and the processingtechnology of plastic parts injection, and has had rich practical experience and management means, to provide a reliable guarantee for customers' quality assurance. The company now has more than 20 units of "Haitian" injection molding machines, from 1,600 ton to 80 on, and with various models, which offers customers conveniences from the test module to batch and volume production.
"The pursuit of quality and forging ahead" is Huamei's Factory aim.
The tenet of Hua Mei"Credibility first, quality assurance, customer first and sincere service", Huamei wholeheartedly welcomes you for business negotiations and hope to develop mutually beneficial business cooperation with your company.