Quality control is a major component of each machining project at Target Mould. Our quality procedure and management system strictly carries out according to ISO9001.
Our self-owned accurate measuring & testing equipment allow the strong Q.C team and in-process inspection procedure to check all components after machining and before assembly.
Measure and Inspection equipments
(1) Vernier caliper, micrometer, thick/thin plug guage, screw gauge.
(2)Sclerometer, temperature measuring apparatus and color chart.
(3)Toolmaker Microscope, height Master, surface Plate.
(4)Trinal coordinates measuring apparatus.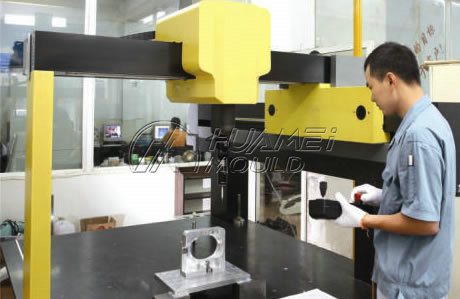 Before we deliver the products to customers, each of us has to pass related quality inspection process in order to achieve the perfect standard.
● Continually maintaining and improving the effectiveness of our quality management system.
● Periodic review of current quality policy and objectives to ensure its effectiveness and suitability.
We will maintain an unimpeachable level of integrity with our customers, our suppliers and our team.